Back to previous page
B&B MiraValle Agrigento offers its guests the opportunity to use the free service of self check-in 24/24. By means of a numeric code it will be possible to withdraw the keys of your room from the safes outside the building of B&b Miravalle Agrigento. In this way the guest will be able to choose in autonomy the arrival time that he prefers.
All necessary information will be provided 1 day before check-in.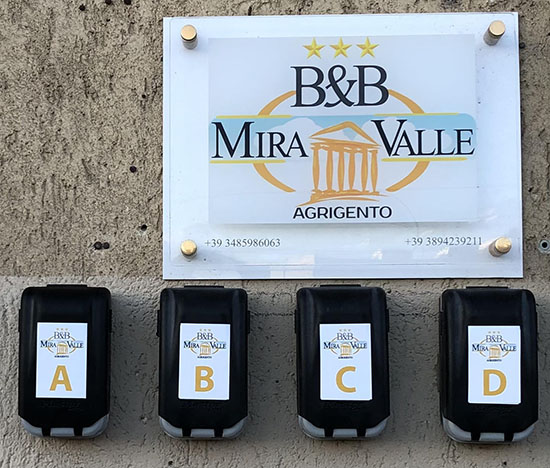 Back to previous page