"Torre Salsa" Nature Reserve
Back to previous page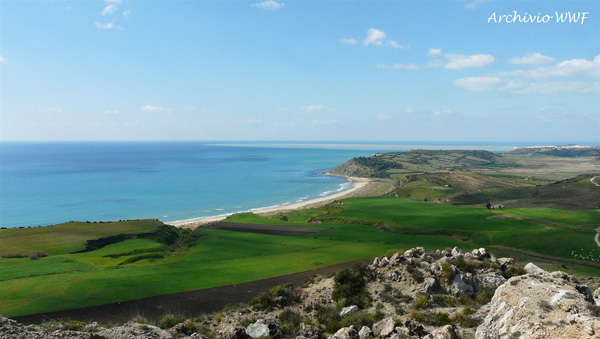 B&B MiraValle Agrigento offers private transfer services to Torre Salsa Nature Reserve.
Torre Salsa Nature Reserve is a protected area, instituted in 2000 and managed by WWF.
It's located in the municipality of Siculiana in the Province of Agrigento and takes its name from the watchtower that once stood on the top of a small promontory.
The reserve extends over 750 hectares, through dunes and golden sandy beaches, Mediterranean maquis, traditional crops, and, along the coastine, the Posidonia oceanica meadows.
The coastline runs for about 6 km, divided between high rocks and small and large beaches, unspoiled and still unknown to many.
Here, too, the white rock overlooking the sea lends a blue-green color to the waters and the abundance of marine life makes Torre Salsa a source of attraction for those who love diving.
The flora and the fauna characterising this stretch of coastline make up a unique ecosystem: peregrine falcons, kestrels, kites, ravens, porcupines, shorebirds, waders and seagulls can be found here and it is also an important sea turtle habitat: the Loggerhead sea turtles (Caretta caretta) come ashore here to lay their eggs each summer.
The "Pantano" is a site of particular ornithological interest, an important resting, feeding and breeding area for many acquatic birds.
Source: Camera di Commercio Agrigento: Agrigento Da 150 anni guardando al futuro
Back to previous page