Punta Bianca Nature Reserve
Back to previous page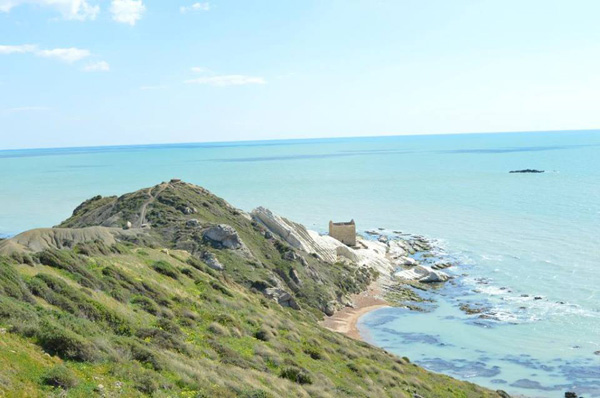 From the balcony of our B&B rooms, looking in a southeasterly direction, you can see Punta Bianca Nature Reserve in the distance.
B&B Miravalle Agrigento organizes private transfer services to this wonderful place.
Punta Bianca beach is located along the stretch of sea between Porto Empedocle and Licata.
A place defined by the inhabitants of Agrigento as a "paradise" for the atmosphere that the white limestone rock can create.
Punta Bianca is in fact a rocky outcrop that juts out into the sea, forming in its ravines dozen of sandy or pebble coves, lapped by a crystal clear sea taking the blue-green nuances.
The peculiarity of this beach is the water transparency given by the white limestone rock, making this place a paradise of exotic colors.
The beach is hard to reach: you have to drive down a rough dirt road surrounded by a pretty wild nature. Dwarf palms and many species of flowers make it an ideal place for those who love relax and conteplation.
Source
Back to previous page