Regional Archaeological Museum "Pietro Griffo"
Back to previous page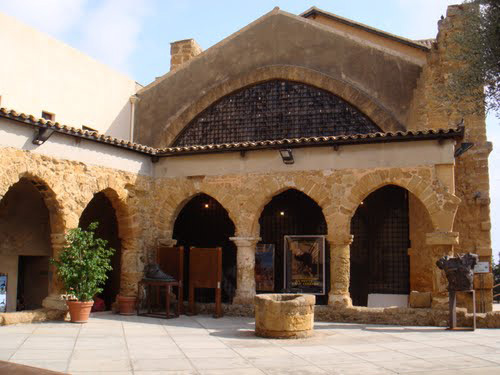 B&B Miravalle Agrigento is just 6 minutes drive from the Regional Archaeological Museum "Pietro Griffo" in the heart of Agrigento a few steps from the Valley of the Temples.
The Regional Archaeological Museum "Pietro Griffo" in Agrigento is certainly one of the most important and visited archaeological museums in Sicily. The building was designed by Franco Minissi and constructed in the 1960's on the site of the ancient agora where the villa of Ciantro Panitteri once stood. It shows a perfect blending of old restored remains (Cloister of the Convent of St Nicholas) and new structures.
The archaeological museum displays over 5688 artefacts that, arranged both in a chronological and topographical order, illustrate the history of the Agrigentan territory from prehistoric times to the end of the Greek- Roman period.
The collections partly come from the Civic Museum (items found at the beginning of 20th century) and from private collections or were ceded by other museums. Most of the artefacts, however, come from excavations conducted by the Sovrintendenza of Agrigento since the 1940s
The museum consists of 18 rooms and is divided into two different, but complimentary, sections.i. In each room there are bilingual (English and Italian) panels that guide visitors and give information on the items displayed in the show cases.
Source: On Sicily Card
Back to previous page