Back to previous page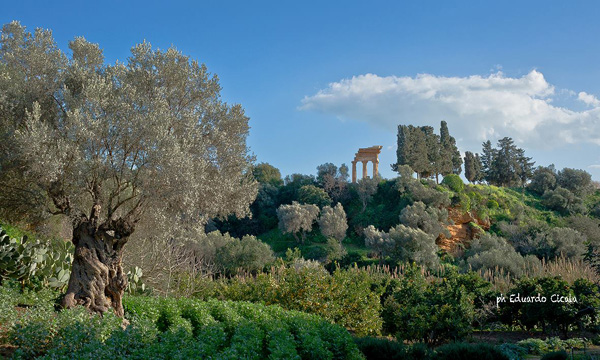 B&B Miravalle Agrigento is just 6 minutes drive from the Garden of Kolymbetra.
Between the Temple of Castor and Pollux and the Temple of Vulcan, in the heart of Agrigento's Valley of the Temples there is a vast green area known as the Kolymbetra Garden. The place is fascinating for its colors, celebrated by writers and poets from ancient times and compared to the garden of Eden. It has returned to being a jewel - both archeological and agricultural at the same time - The Italian National Trust. After a long period of neglect, caused by the lack of water and during which the Garden was covered with thorny bushes, in 1999 the Region of Sicily entrusted the area to FAI. In November, 2001, after having completed a campaign of landscape restoration and replanted the ancient cultivations, FAI reopened it to the public, adding it to the itinerary for visiting the Valley of the Temples. A place of delight, therefore, that however soon lost its original function, probably already by the first century. In fact, because of the abundance of water the area was destined for agricultural use and in the Middle Ages citrus fruit was grown and is still grown today. Since then Sicilians have called the valley the 'garden', to emphasize that, besides its useful productivity, these bright colored fragrantly perfumed fruit are aesthetically pleasing to the senses.

In March 2005, FAI completed the water network work of the Garden, refurbishing the ancient water courses based on the construction of hypogea - artificial galleries, called 'feaci' probably from Feace, the Greek architect who designed them - that still today collect water from the depths for irrigating the land. Underground a modern irrigation system was built to conserve water and minimize labor. Kolymbetra has once again become the 'garden' of the Valley of the Temples, a pleasant place to rest after the exciting visit to the archeological park, where you can sit quietly under the shade of an orange or almond tree and listen to the sound of the water springs, immersed for a few hours in an atmosphere artfully created to provide a wonderful marriage of Man and Nature.
Source: Italy in US
Back to previous page