The center of the city of Agrigento – Via Atenea
Back to previous page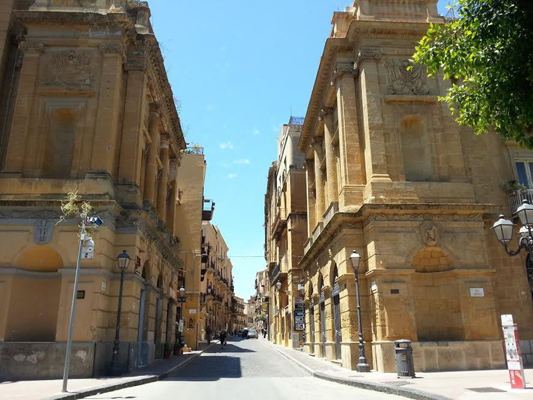 B&B MiraValle Agrigento is just 250 meters walk from Via Atenea, Agrigento's main street.
On the top of the hill of Agrigento you can admire the old town characterized by the typical Arab urban structure, with its narrow alleys and courtyards which converge to Via Atenea, the main artery of the city still today.
Via Atenea from "Porta di Ponte" crosses the entire old town and is lined with a number of churches and palaces exhibiting different architectural styles and containing within them real treasures of sacred art, very often unknown to the general public.
Among them, inside the churches, you can admire sevaral Serpotta's and Gagini's works. Among the most important churches are the church of the Addolorata and the church of San Francesco di Paola, located in the ancient neighborhood "Rabato", the church of San Domenico, the church of Itria or of Sant'Alfonso, the church of Immacolata and the church of Santa Maria dei Greci, built on the ruins of a Greek temple.
In the heart of the old town there are still small taverns that serve typical Sicilian wine together with salted sardines and crusched olives.
Source: Comune di Agrigento
Back to previous page